Waring House Events Calendar
Alfie Latanski live in The Barley Room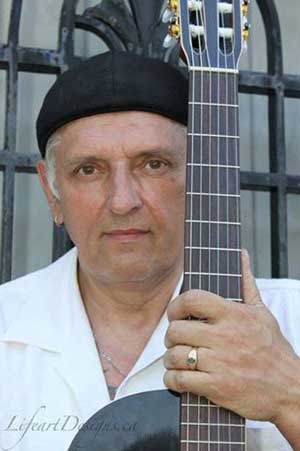 Alfie Latanski
Intro- Spanish Influenced easy listening instrumental guitarist producer and songwriter
New to Prince Edward County is European born Guitarist & Composer, Alfie Latanski, best known for his beautiful & passionate Spanish gypsy, acoustic guitar style fused with smooth / ethno jazz, new flamenco & world rhythms'.
Alfie is a multi-talented and versatile instrumentalist who has played and recorded with many recording artists. He has toured and performed both locally and internationally at festivals, concerts, and elite private and corporate events.
Alfie's music recently placed #1 North America, on Reverbnation, Numero Uno & Spotify in the world music, Nuevo Flamenco & smooth jazz categories. His latest CD Soulheart is available online.