The Barley Room Pub
---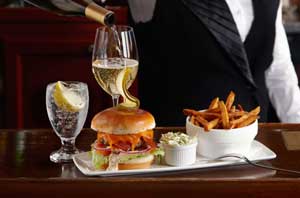 The best pub in the region, but now socially distanced. We are proud to be presenting live music 6 nights per week.
Guest performers include many exceptional local and nationally acclaimed performers, covering a wide array genres,from folk to blues, and everything in between.
Join us for these upcoming performances in The Barley Room Pub, where the wings are outrageously good, the beer is cold, and the tunes are smokin' hot!
All we ask is that you respect our efforts and work with us to meet our very rigid requirements. We ask that you wear a mask at all times. except while eating or drinking..

Check out our new menu
K0K Club with Mark Despault
Join us Monday evenings for PEC Locals Night, featuring great music with Mark Despault and guests, Darts and specials on Prince Eddy's pints.