The Barley Room is OPEN!
---
The best pub in the region, but now socially distanced.
Guest performers include many exceptional local and nationally acclaimed performers, covering a wide array genres,from folk to blues, and everything in between.
Join us for these upcoming performances in The Barley Room Pub, where the wings are outrageously good, the beer is cold, and the tunes are smokin' hot!
All we ask is that you respect our efforts and work with us to meet our very rigid requirements. We ask that you wear a mask while entering or leaving the room.

David Maracle & Guests - An Evening of World Indgenous Music
Location:
Amelia's Garden Patio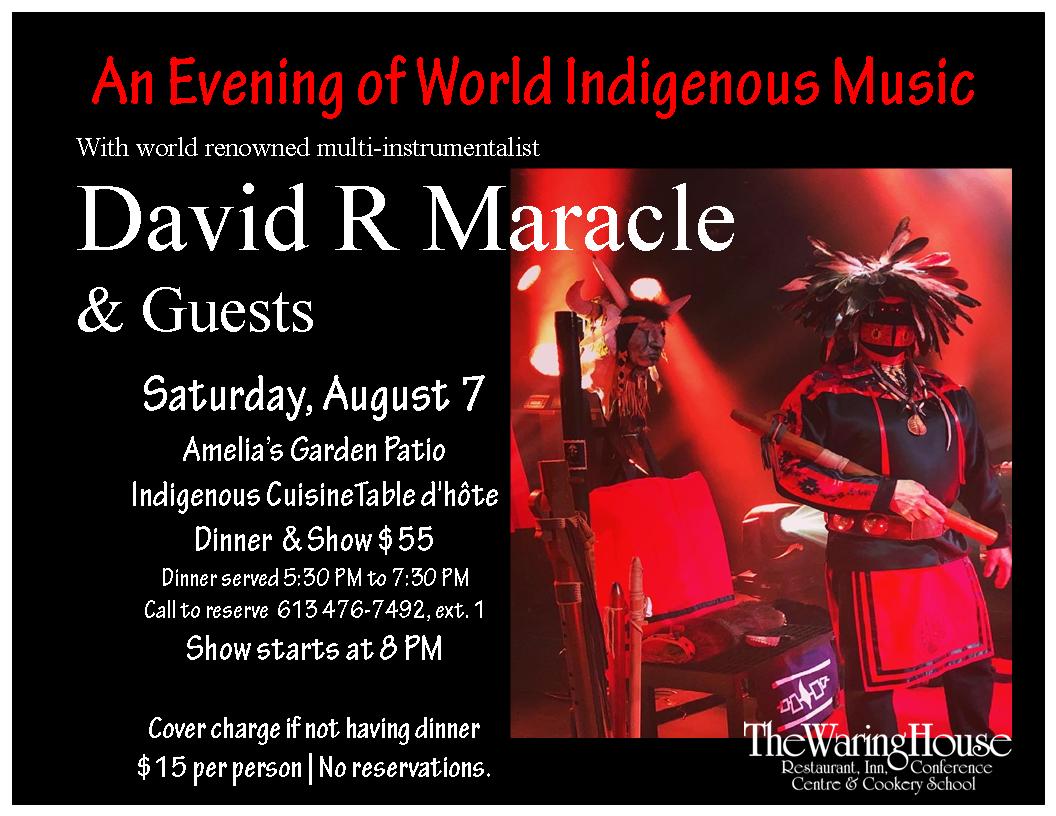 Please join us at the Waring House for a magical evening of ambience, a fusion of music and food, featuring David R. Maracle, World indigenous multi-instrumentalist from the Tyendinaga Mohawk Territory. Guest musicians will join David during the evening, David will be performing with a wide range of rare world instruments to bring together the elements of the medicine wheel; The hang drum of Switzerland, the didgeridoo of Australia, the guhzang from China and the Iroquoian Love Flute of Turtle Island.
Table d'Hote Pre Arrival Indigenous dinner & show $55, plus gratuity and HST
To reserve please call 613 476-7492, extension 1
Show only cover charge of $15 per person. Seating available after 7:30. No reservations.