Welcome to The Waring House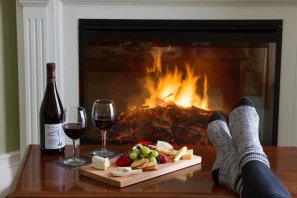 The Waring House invites you to experience genuine country inn hospitality, and everything Prince Edward County has to offer; great local wine, artists and artisans, history, fabulous beaches, breathtaking scenery, delicious dining options, and so much more.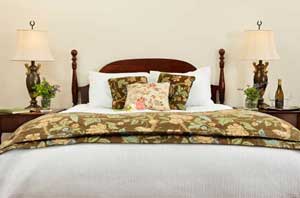 The Waring House is furnished and decorated to reflect its 19th century origins. This fine old limestone home was built in 1860 for Thomas Waring. His father, Joshua Waring, had emigrated from Ireland before 1820 and had purchased the 200 acre farm, on which the house stands. Oral tradition says that the stone mason who built the home was also native to Ireland - one Hugh Smith from Portaferry in County Down.
For those who enjoy a more modern aesthetic, our premium rooms and suites, found in the Quaker and Heritage Lodges, are a luxurious blend of modern comfort and classic charm.
The Waring House is proud to be an environmentally conscious property. Read more on our Green Features pages.