Welcome to The Waring House
For your safety, and that of our staff and community, The Waring House adheres to very strict COVID protocols. Read them here:
Waring House Kitchen - COVID Protocols
Waring House Outdoor Dining - COVID Protocols
Waring House Reception & Accommodation - COVID Protocols
Waring House Restaurant & Bar - COVID Protocols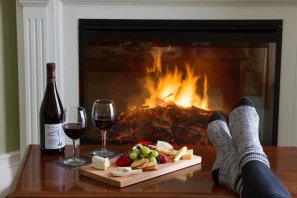 The Waring House invites you to experience genuine country inn hospitality, and everything Prince Edward County has to offer; great local wine, artists and artisans, history, fabulous beaches, breathtaking scenery, great dining, and so much more.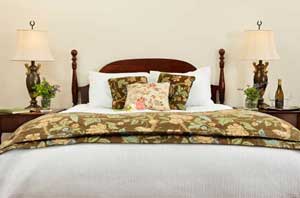 The Waring House is furnished and decorated to reflect its 19th century origins. For those who enjoy a more modern aesthetic, our premium rooms and suites, found in the Quaker and Heritage Lodges, are a luxurious blend of modern comfort and classic charm.
During the current pandemic, we ask is that you respect our efforts and work with us to meet our very rigid requirements. When approaching our reception desk, please wear a mask and wait outside if other guests are in the office. Also, we ask that you wear a mask during seating and serving in our outdoor dining areas.
The Waring House is proud to be an environmentally conscious property. Read more on our Green Features pages.