Social Events at the Waring House
The Waring House is the perfect location to celebrate Birthday parties, Anniversaries, Reunions and any other special gatherings that you are planning. The Waring House has a relaxing historic country setting - offering activities built to bring your group together and celebrate any special occasion. The Barley room Pub offers live music to guests on Wednesday to Sunday nights to entertain your group. We also offer private and intimate rooms to accommodate those groups looking for a peaceful setting and relaxing experience.
Book a Private Room:
We offer a few private rooms of varying sizes to accommodate gatherings of up to 150 guests.
Prince Edward Room: The lovely and historic Prince Edward Room is located within the original Waring House building and offers an exceptional dining experience fitted with Victorian-era decor. Features a fireplace, antique furnishings, and fine art. The room can accommodate up to 30 guests. There is a cost of $100.00 for the use of this private room.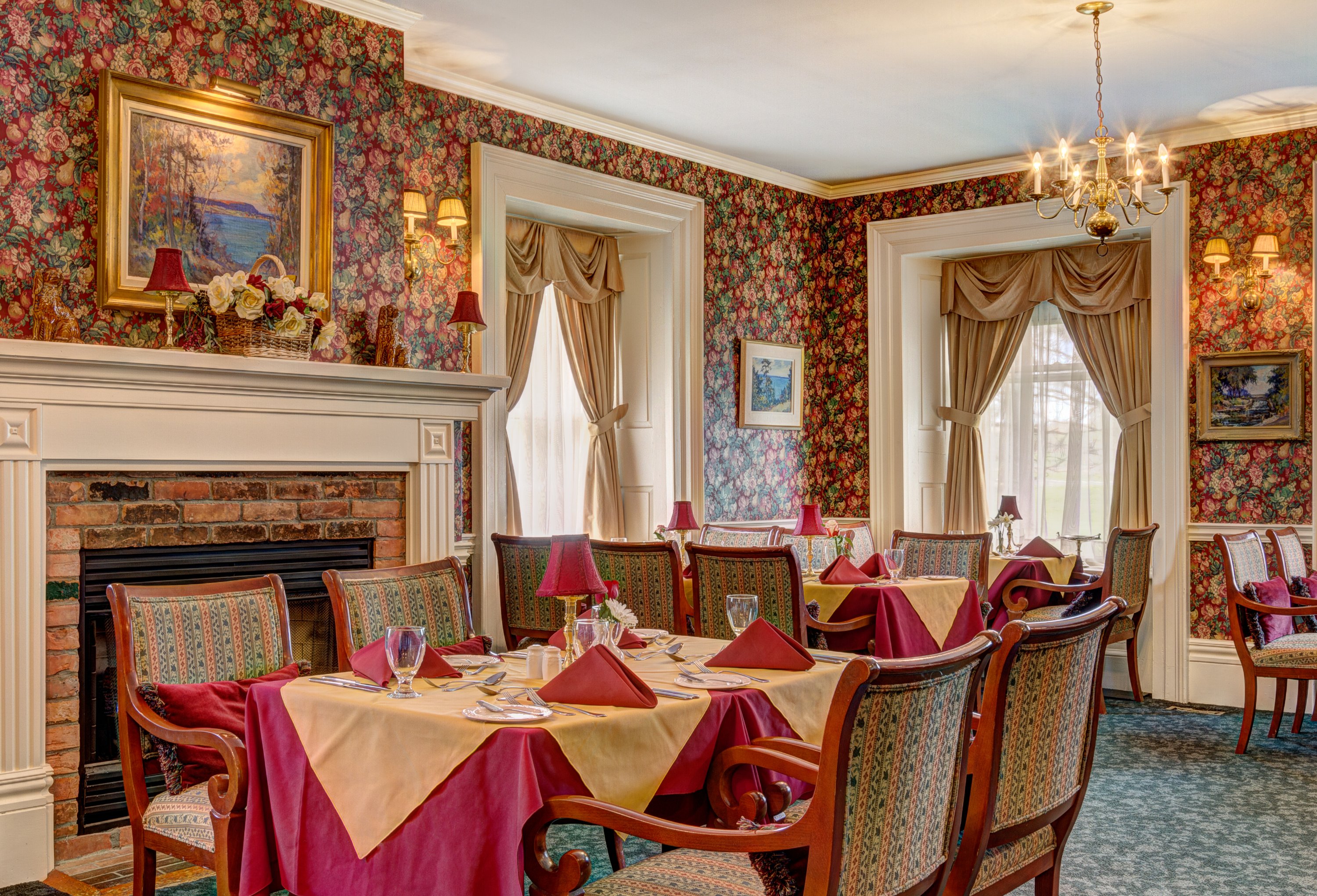 Amelia's Garden: Amelia's Garden is seasonal dining at its best! With many ingredients supplied by local food producers or our very own gardens - A taste of the best Prince Edward County has to offer. This Victorian-style room is split into 2 areas for dining - the Far Veranda & the Near Veranda. The Near Veranda is an elegant room where guests can enjoy the Amelia's Garden or Barley Room Pub menus while still enjoying the music from the entertainment in The Barley Room Pub. The Far Veranda is a quieter space for a more intimate style of dining. It has a baby grand piano for musical guests and can accommodate groups of 30-50 guests. It is a lovely room overlooking the garden patio with Country chic decor. There is a cost of $200.00 for the private use of this room.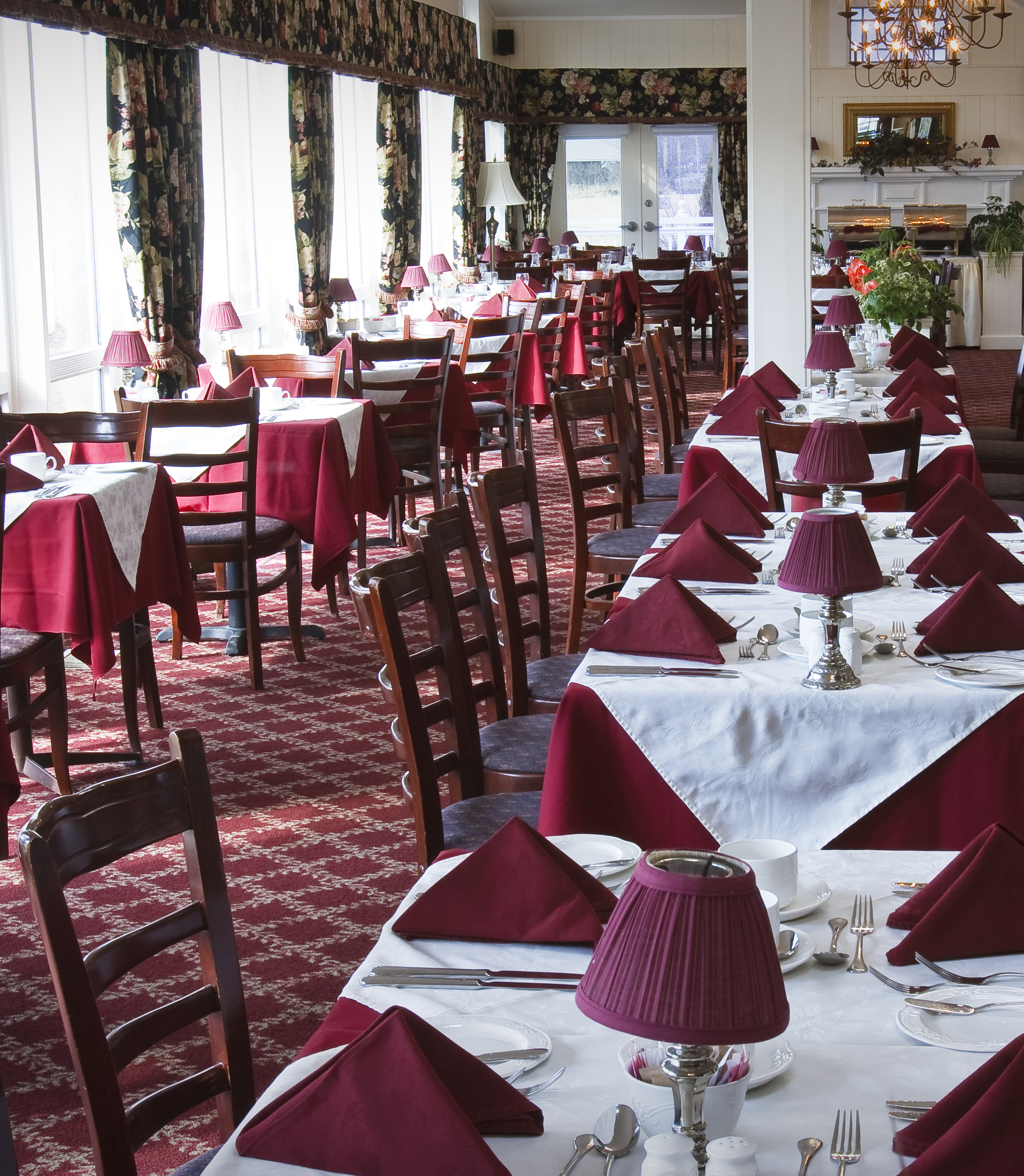 Waring Hall: Waring Hall is ideal for larger gatherings. Adjacent to the main building - Waring Hall offers full service suitable for concerts, dances, theatre style events and parties. Doors open onto a veranda that borders our beautiful garden view - making it a wonderful setting for spring/summer events. The Hall is also equipped with a dance floor, a small stage, cocktail bar, private washrooms, projector & screen and coat check.
This space can accommodate 50-150 guests privately. There is a rental cost for this room - Please speak to Event Planner for more details.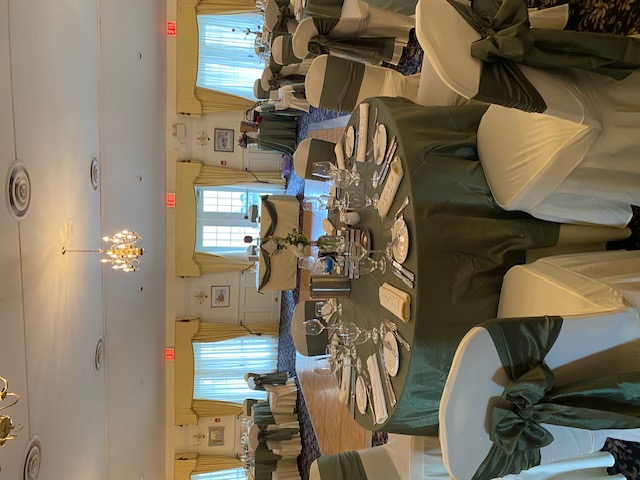 Work with our Event Planners to ensure a relaxing experience for your social event or gathering
Deborah Rust - (613) 472-7492 ext. 4220 or email deborah@waringhouse.com
Melinda Limbertie - (613) 476-7492 ext. 4221 or email melinda@waringhouse.com
Please fill out the form below to ensure that we can build the perfect event experience for you and your group: