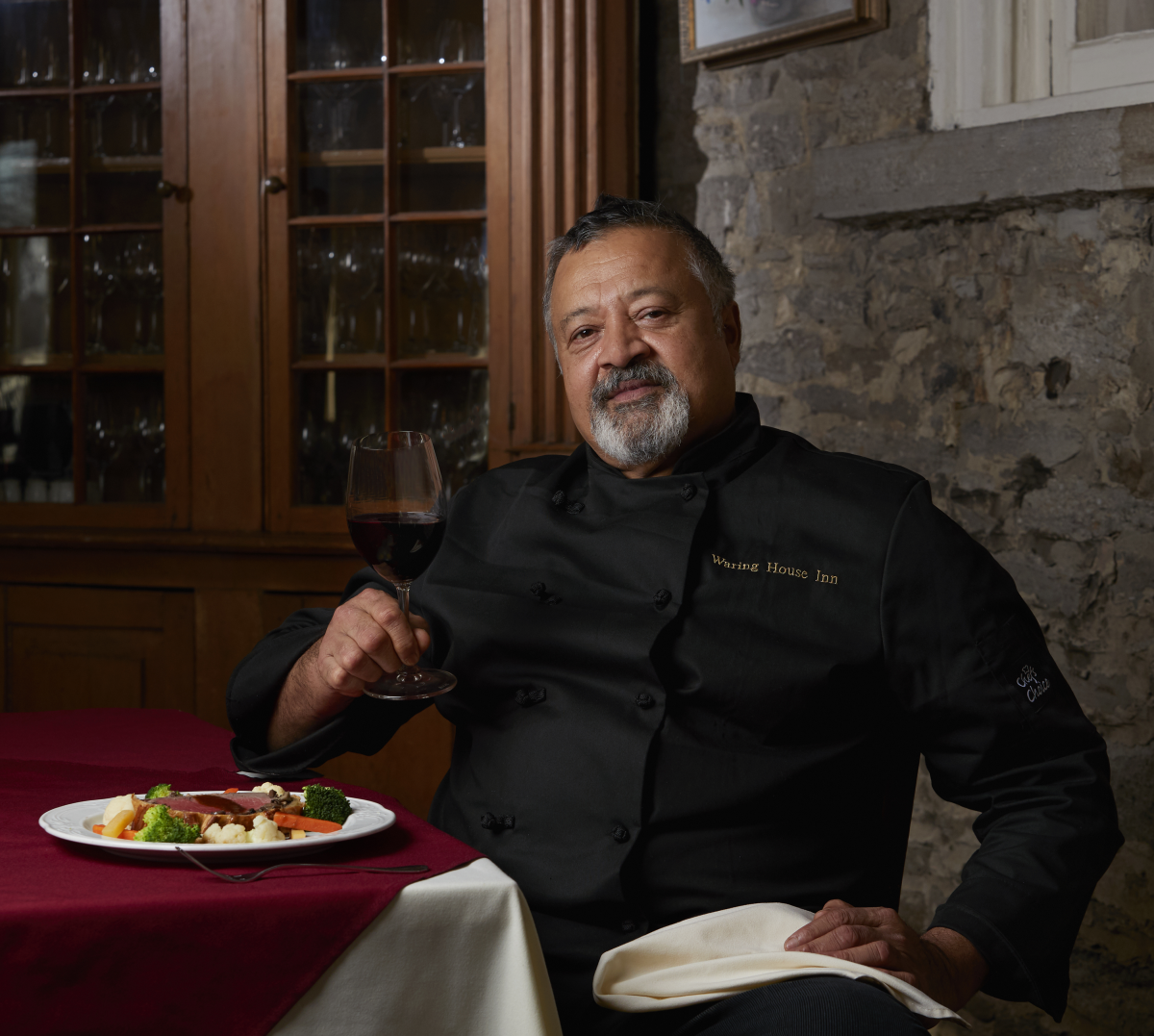 Executive Chef David Correa
Chef David Correa has been director of the Waring House Cookery School since 2019. We are very pleased to announce that he has accepted the role of Executive Chef of the Inn. Chef David comes to us with a wealth of culinary knowledge, gained through an impressive career that has spanned many years and taken him to various countries around the world.
From an early age, food has been his passion. As a child, David loved being in the kitchen with his grandmother and mother when they prepared meals for his family. He attended George Brown College and was a Dean's Honour Roll Graduate of the three year Chef apprenticeship program. He spent his apprenticeship under renowned Chef Albert Schnell at the Hilton International Toronto Harbour Castle. Also working with several well known Chefs from The County- Michael Sullivan (The Merill House) & Chef Christian Marchesteiner (Pastry for Culinary Institute of Canada)
In these year, he gained many culinary awards. In 1992, he was a member of the opening team for Euro Disney food division. Over subsequent years, he has fulfilled role as Executive Chef for restaurants and resorts in the Caribbean, Vancouver, Toronto and has traveled and studied food all across the globe. He was the touring chef to Sir Mick Jagger during his 2002 Rolling Stones World Tour and also taught at Humber College before starting his own catering business.
In the Waring House Cookery School, Chef David has demonstrated his ability to teach and his love of all things food. He prides himself on teaching the importance of food waste and sourcing locally. He is passionate about his field and eager to instruct and coach his team to produce quality food filled with flavor and style. It is a pleasure to welcome this gifted artisan to Waring House.