Accommodation Packages
The County is considered by many aficionados and locavores to be about as close to culinary heaven as you can get without requiring a second language and a passport. This is your chance to not only experience some of Prince Edward County's finest foods, while relaxing in an historic country inn, in the heart of The County, in one of our luxurious rooms.
Please note that package pricing does not qualify for CAA, Senior or Military discounts.
All packages include morning breakfast from 8:00 am-10:30 am served daily in Amelia's Garden Dining Room.
Please note for dining packages, an 18% gratuity is included for the dinner.
---
Just for Fun Package
Named 'the gastronomic Capital of Ontario, and one of Canada's most exciting wine regions, Prince Edward County is a great vacation destination - just for fun!
Make The Waring House your base for exploring a region that is brimming with award-winning wineries, cider houses, craft breweries, farm stands, and fine dining.
The package includes accommodation, a three-course meal in Amelia's Garden Restaurant, and breakfast. One or two-night packages are available. Starting at $281.40 (one night midweek) $449.40 (two-night weekend)
All prices are based on double occupancy and do not include HST.
Call now to book 800.621.4956
---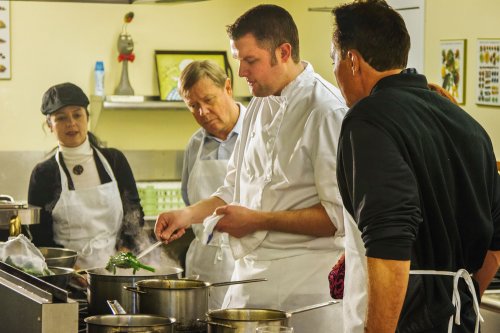 Cookery School Package
Learn the secrets of cooking like a professional at The Waring House Cookery School. Classes last about 3 hours and include recipes, hands-on instruction, and a meal (unless otherwise stated in the description). Students of all skill levels are welcome, from hard-core foodies to outright novices.
Cookery class packages include accommodation for 1 or 2 nights with breakfast each morning. Two-night stays include a 3-course dinner in Amelia's Garden.
Check upcoming class topics and dates.
One-night weekday stays start at $427
Two-night weekend stays start at $748.40
Taxes and gratuity extra
Call now to book 800.621.4956
---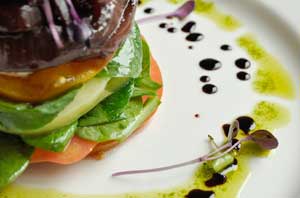 Sip, Savour & Stay Package
Calling all wine lovers! The Waring House hosts a monthly, not to be missed, wine & food society dinner, showcasing unique and rare wines from the world's best wine regions. Rustic, authentic regional menus are perfectly matched to the wines, under the culinary guidance of Chef David Correa, with input from our sommelier.
Our Sip, Savour & Stay Package offers 2 tickets for one of our monthly wine & food pairing dinners, offered on the last Wednesday of every month, accommodation, and breakfast the following day.
Check out this season's wine region lineup.
Starting at $316.80 Taxes extra
Makes a wonderful gift for that wine lover in your life!
---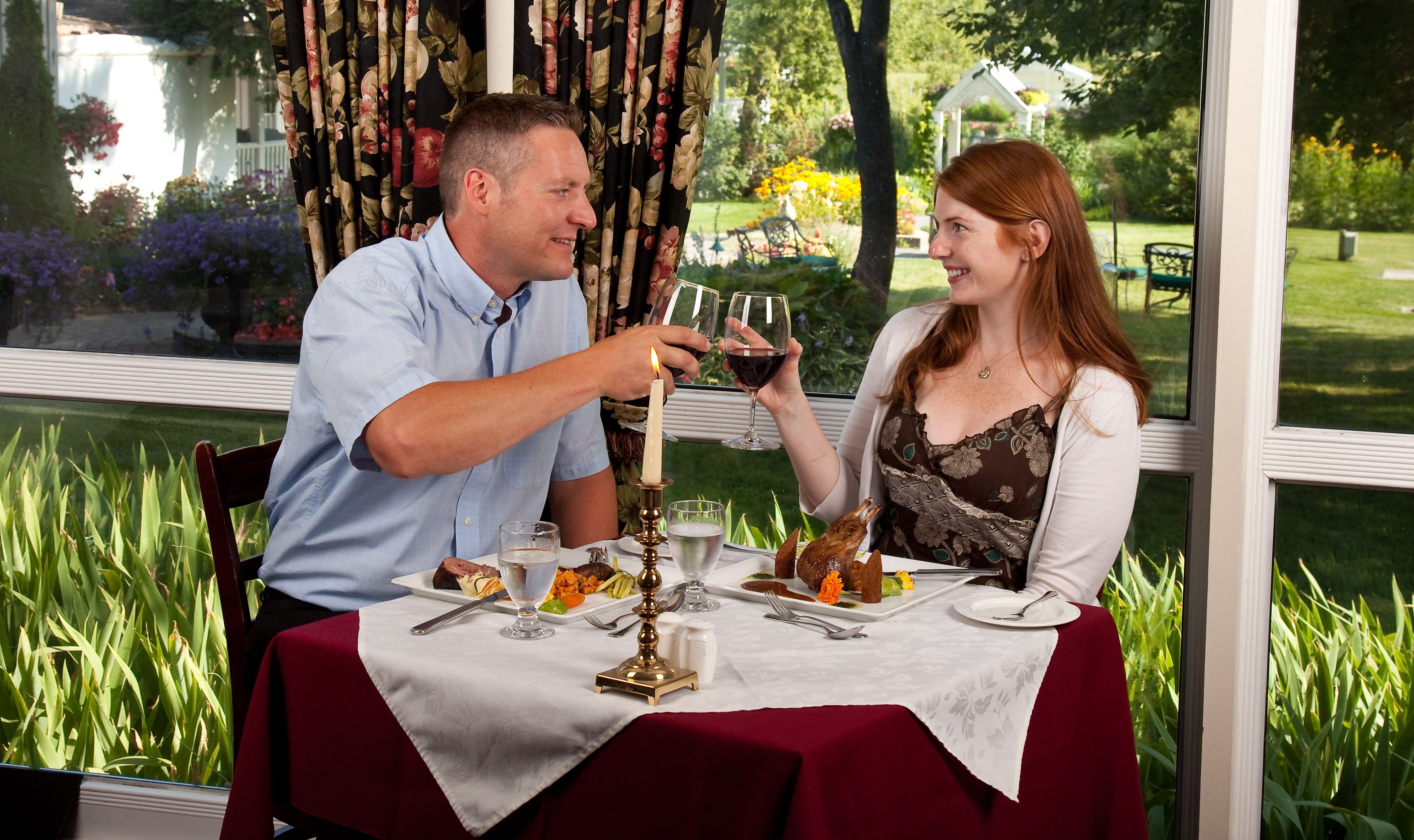 Wine Experience Package
Calling all Wine Enthusiasts! Join us for a 'Wine Experience' - this is a 1.5 hour wine tasting focusing on Prince Edward County wines. Guests will learn of the stories of the people and places that make this wine region so unique. This tasting is the perfect experience to gain a broad understanding of the local wines within a global context. The experience includes 6 tastings of Prince Edward County wines, paired with a delicious charcuterie plate. This experience is hosted in our Parlour between 5pm to 7pm on Friday evenings and is guided by local Sommelier Jay Whiteley. The package includes 2 nights of accommodations in one of our charming guest rooms, the wine experience for two guests, followed by a 3-course dinner in Amelia's Garden Dining Room and morning breakfast included - Book Your Experience Today!
Starting at $569.40 (taxes extra)
The perfect experience to start your trip with!
Call now to book 800.621.4956
******Please note that all packages are starting with pricing based on mid-week one night in a standard room. Additional nights and meals and any other extras including room upgrades will be added to the quotes provided by our Guest Services Team. ******
---