Phase Three Announcement
Most Ontario businesses, including bars and restaurants, are allowed to reopen to Stage 3 on Friday July 17th, which means socially distanced indoor dining with both service staff and guests wearing masks during table service.
At this time, our staff are not comfortable with moving service indoors and Christopher and I as owners of The Waring House support their position. We are extremely grateful to the staff who have have been working right through the pandemic.
Please continue to watch the website for updates. We do expect indoor dining to start before too long, when we are all in the needed comfort zone. In the meantime you can continue to enjoy our lovely outdoor Garden Cafe.
Please bring a mask to wear during table service, and please "bee" kind to servers who are working under difficult conditions. We sincerely appreciate your understanding and assure you of a warm welcome and lots of activities to enjoy the county this summer.
Thank you.
Norah & Christopher Rogers
Innkeepers
We look forward to welcoming you!
VIEW ALL OF OUR COVID REOPENING PROTOCOL
Waring House Reopening Reception and Housekeeping Protocols
Waring House Reopening Restaurant Protocols
Waring House Reopening Kitchen Protocols
Waring House Outdoor Dining Protocols
Join us for Tea!
---
Have a delightful picnic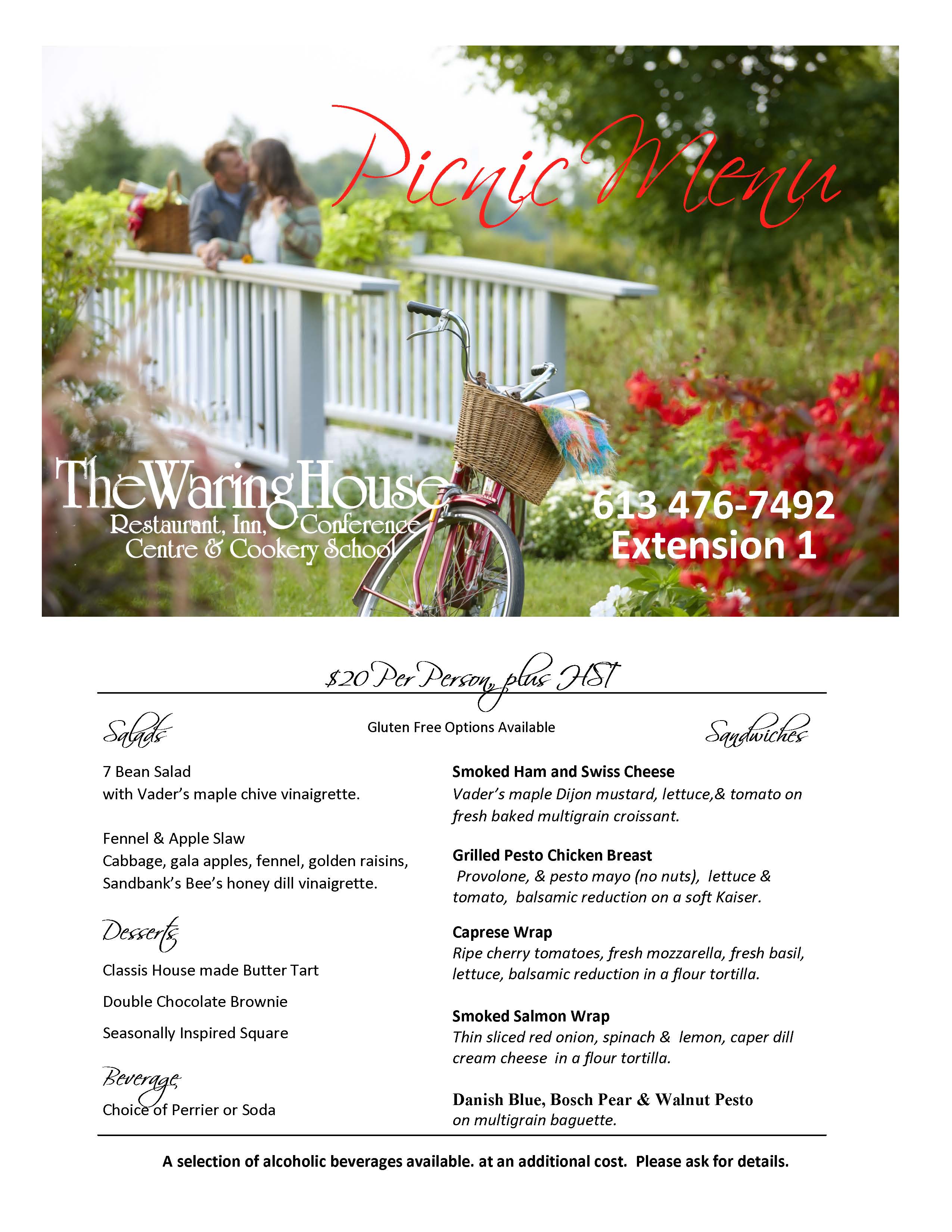 ---
Order from our Take Out Menu
Barley Room Take Out Menu
Order from our delicious take out menu. And don't forget, we can also provide wine, beer, and cider.
Order between Noon and 6:00 PM daily, for pick up

Call 613 476-7492, extension 5.
---
Live Music in The Garden
Missing the pub? Try The Garden Cafe!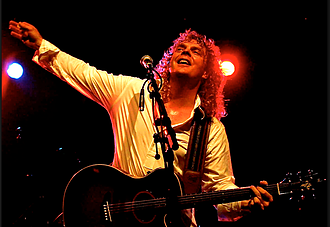 Your favourite musicians are back, performing evenings, Wednesday through Sunday, and Saturday afternoons.
Watch this site for our weekly lineup of live music, then come on by for the best in local and regional music, great food, and cold beer, all in a beautiful garden setting
Coming up this week -

---